Get all the time remaining on your existing domain registration.
plus a FREE
one-year domain extension for as little as
$9.95/yr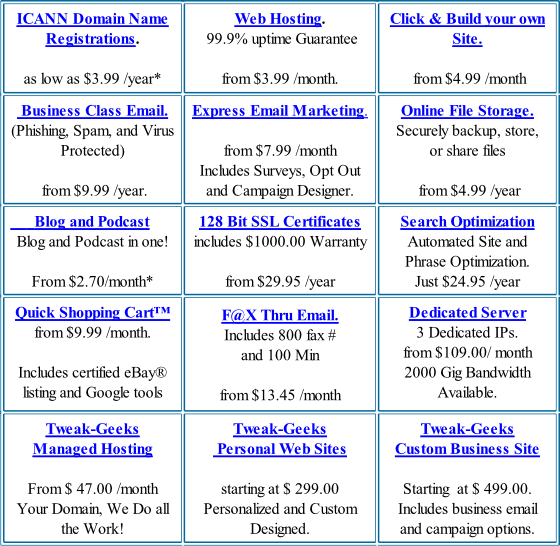 Easily Create Your Own Web Site!
Create anything from your own personal single-purpose page, up to a powerful e-commerce site that's ready to roll. From $4.99/month!
More than 1500 professionally designed templates are available. A handy photo album helps to organize the images you use. You don't need to know HTML or have any experience.
Over 1,700 custom photo graphics. Custom color sets to give your site a designer's touch. Spell checking. Performance testing and much more are included.
The Simple Browser Interface means you don't have to buy expensive Software, or learn any new Technical Applications, like FrontPage or Dreamweaver. We make it Simple, Fast, and Easy.
The Browser Interface has all the Technical Abilities too. It provides HTML Editing or Importing, Flash, Meta Tags, Hit Counter, Scrolling Marquee, Date / Time Stamp, Spell Checking, Excel® import/export, Specialty Pages, Site Preview, Site Map, Image Editing (editor/wysiwyg), Site Analysis, Tables, and even Auto-link generation with source code tracking. WOW!
Preview the Web Site Tonight Showcase!
Browse the Flash introductions, photo images, and over 1500 professional templates.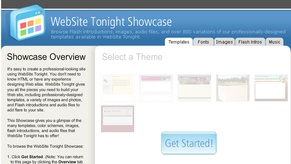 Preview the Tweak Geeks Help Center.

© Tweak-Geeks. All rights reserved.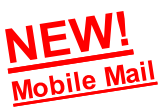 also offers
traditional Web Management Services.
This differs from the All In One Web Site Solution because we do all the work.
We also offer support and services that can not be arranged through the All In One.
This is a
Tweak-Geeks Exclusive.
Other hosting plans set you up and forget you.
You can set up your domain and have us do all the rest. Or we can do it all, from the Domain Name up. It's up to you. Call us at
734-692-9500
or Email us with your questions..


Special
Requests
Welcome !